It's tough to feel pretty when you're seven months along and feel like you've gained enough weight to deliver triplets. But, an easy way to keep your sense of fashion during your pregnancy is to wear maternity skirts. Skirts are comfortable and allow the breathing room that you need. And the fabrics are usually soft and gentle on your skin, all while flattering your new shape.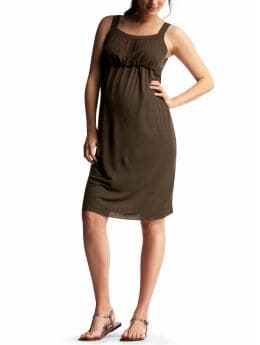 Maternity skirts offer a nice change from the elastic waist pants and stretchy pajama bottoms that you're probably used to wearing on a daily basis now. You deserve to dress up-even when you're expecting. And a skirt can help you do that. It's amazing how just putting on a feminine outfit can boost your spirits and help you feel like your pretty self again. .
You can also try maternity dresses, but it's sometimes hard to find a maternity dress that doesn't make you look as big as an elephant but doesn't make you look like you had to get some help squeezing into the dress either. That's why a lot of mothers-to-be choose maternity skirts over dresses. Another perk of the skirt is that you can change the look a lot easier by alternating the tops you wear with it. .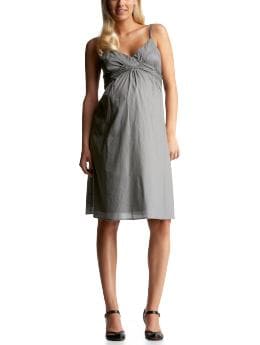 If you're unsure of where to start shopping for maternity skirts, try online first. A lot of maternity clothing web sites offer sizing guides to help you determine what size you of maternity skirts and shirts you'll need.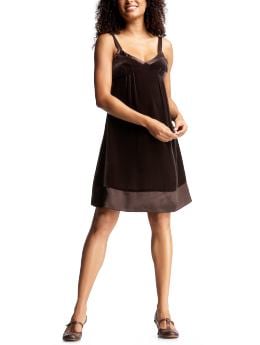 If you don't dare order without trying the clothes on first, that's ok. Just look up some nearby shops that carry maternity attire and enjoy a day out shopping. By shopping at a physical store, you'll be able to get some expert advice from the associates who work at the store, as well as other mom's shopping there.
Besides bringing home some new maternity clothes, you may even come home with some great new tips from mothers who've already been through a pregnancy.