Can you solve this riddle? What is worn in Hawaii is smoked in New York. What is it? Easy? It is grass! Grass Skirts are worn as a traditional dress in many south pacific islands including Hawaii.
Yap located near Guam and Palau is famous for many things including the grass skirts worn by the women of Yap. The grass skirts are mostly made of Grass. Other materials used are shredded leaves of betel nut, banana, fern and ginger.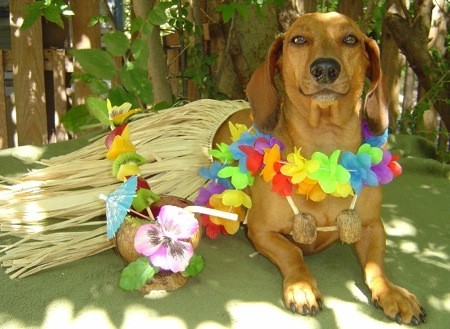 Many of the collection of objections from Exploring Expedition by Seas of Glory including the grass skirts in 1859 were catalogued and stored in the Smithsonian.
Thanks to long legacy of stewardship of Smithsonian Institution, even after 150 years the grass skirts and other objects of beauty, fragility and rarity can still be studied by scholars and research students today. These beautiful collections of Grass Skirts and other interesting objects are "better than books".The Grass skirts are dyed in wide range of colors using dyes made of vegetables and fish. Different colors represent the different origins of the Grass Skirts. While the grass skirts woven for everyday usage is somewhat coarsely shredded but those made for special occasions are finely shredded, glisten with beauty.
These grass skirts are hand made with a variable waist size up to 32 inches. Dictionaries describe Grass Skirts as made of long blades of Grass, a garment hanging from the waist and worn mainly by women and girls.If planning a trip to Hawaii or the Pacific islands, you need to have a fun outfit including a Grass Skirt with a printed bikini top (if you don't favor Coconut costumes), a necklace made of shells and accessories for pretty flowered hair.The grass skirt is the biggest favorite of children and adults attending costume parties, and students going to fraternity parties. The cultural difference in dress code and style inhibits the use of grass skirt by the people except as a fancy or presenting an exotic culture.