With the arrival of summer season, garden parties are again in vogue. And why not? It is the best time to enjoy the weather and the beauty of nature. Garden parties are not restricted to tea parties, but are also held for wedding receptions, engagement parties, etc. However, when it comes to garden party, most people get confused about the attire that they should wear for such parties. So, if you have to go for a garden party and have no idea about the kind of dress that you should wear, it is extremely important for you to know about garden party dresses. Read more on garden party ideas.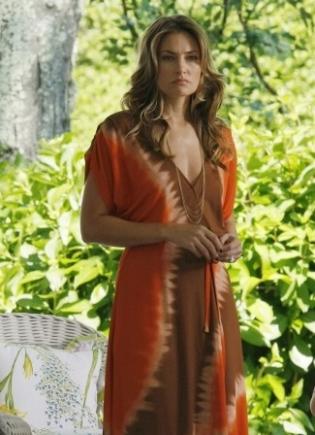 How to Dress for a Garden Party
Though most people think that garden parties are casual affairs, it need not be so in all cases. Rather, garden parties can be formal or may be semi formal affairs according to the event or occasion for which the party is organized. So, if you are confused about the attire that you should wear for the garden party, the best thing you can do is to look for clues in the invitation. Most people mention the kind of party or may be the garden party dress code in the invitation. If no such thing is mentioned, the type of card as well as the wordings can help you in understanding the type of garden party you have to attend. Once you know the type of garden party you have to attend, it will become easy for you to select the perfect attire. Let us take a look at some of the garden party dresses for both men as well as women. More on outdoor clothing.
Garden Party Dresses for Men
If you are invited for a formal garden party, you have to wear a proper formal attire complete with a coat and a tie. However, choose clothes which are made of materials that are comfortable and will not make you too warm on a sunny day. One good option would be to choose a shirt, trouser and jacket made of linen. On the other hand, if you have to attend a semi formal garden party, you can chuck out the coat and just have to go in a shirt, slacks and tie.
The colors that you choose for your outfit should be light ones. But, again, shirts in pastel shades will also look great at a garden party. If you have been invited for a party which has a theme, you have to dress according to it. For instance, a garden party with a medieval theme or may be a Victorian theme would require to wear an attire which men during those times used to wear. If you do not want to spend money by buying dresses that you would never wear, it will be a good idea to rent such dresses. Apart from the dress, it is also important to think about the shoes that you have to wear for the party. Do not make the mistake of wearing casual footwear for a garden party. Some of the options that you have for wearing at a garden party are dark driving shoes, loafers, etc. More on men's clothing.
Garden Party Dresses for Women
When it comes to garden party dresses for women, there are many options to choose from. The most important thing that has to be kept in mind is the material of the dress. One of the best garden party dresses would be a light colored dress made of light weight material, preferably cotton or linen. The length of the dress can be anything starting from tee length, ankle length to full length according to your choice. Though white is a color that most women prefer for a garden party, the best dress would be one which has floral prints, designs or patterns. You can also go for a vintage dress for a garden party which is made of elegant fabric like chiffon, silk, etc. Though it is fine to have a sleeved dress for the garden party, dresses which are sleeveless, off shoulder or that which has a halter neck will go well with the concept of the garden party. Another thing with these dresses is that they should suit your body shape and should not be too tight. More on spring jackets for women.
Along with the dress, it is also important to select appropriate accessories that go well with it. You can add a light jacket, cardigan or may be a blazer with the garden dress which goes well with the color of your dress. Wear simplistic jewelry like a small chain with an elegant pendant, earrings and bracelet. When it comes to footwear, it is best to avoid high heeled sandals or stilettos. Wear a nice pair of flat heeled sandals which matches the color of your outfit. Though many people prefer to wear a sunglasses for a garden party to protect their eyes from sun, it is actually not a good idea as it becomes a barrier between that person and the other guests. Hence, the best way to protect your eyes will be to wear a fashionable hat. Avoid wearing hats that have bows, extravagant laces, etc. Rather, you should opt for a large straw hat which gives an elegant look as well as prevents the sun's rays from reaching your eyes.
Perth Fashion Festival 2008: Prelude Exhibition
4 September 2008
The Perth Fashion Festival has officially launched!
It's been so much fun running around attending various exhibitions and openings! The first event on the programme was the aptly named, Prelude Exhibition.
Bringing together a group of recent fashion graduates from Curtin University, the exhibition showcases innovative new garments and contemporary fashion photography – promising an exciting preview into the future careers of these emerging fashion designers.

By Elise Capeli

By Amy Clarke

By Emma Hunter

By Tasha Vener

By Gabrielle Watts

By Sophie Webber